Aviation Safety Equipment Repairs and Services
When it comes to aviation, it's crucial that your system components perform reliably and efficiently. When you choose HRD Aero Systems for aerospace safety equipment services, you can feel confident that your aircraft will not only be in compliance but that the components will operate in case of an emergency.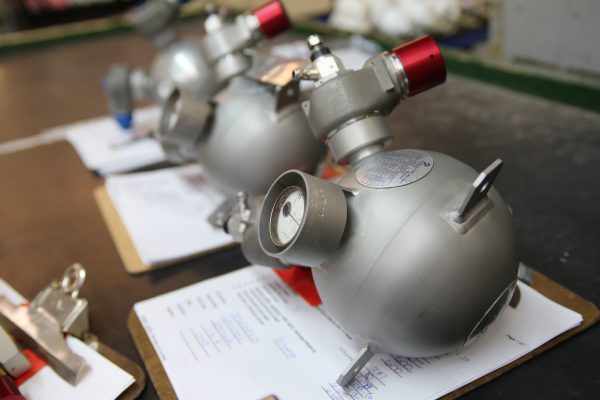 Fire Extinguishers
In the event of an unexpected onboard fire, your fire extinguishers are essential in expelling fire suppressant agents to douse and eliminate the blaze. That's why it's vital to service and repair your fire extinguishing equipment if you experience a malfunction or you want to ensure system functionality with routine inspections.
We provide repairs and overhauls for Halon 1211 portables, H20 portables, and Halon 1301 engine, APU and cargo systems. We offer these services for the following manufacturers:
Pac Sci/HTL
Kidde/Walter Kidde/Kidde Dexaero/Graviner
Mass Systems
Meggitt
L'Hotellier
…and many more.
Oxygen Systems
Your aircraft's oxygen systems are crucial for storing, generating and regulating a sufficient oxygen supply for crew and passengers. This equipment provides supplemental oxygen during emergency situations, including fires, fumes, smoke and pressure loss.
When you book professional maintenance, repair and overhaul services for your oxygen systems, you can relax knowing your devices are fully operational and ready to serve. We offer repairs and overhauls for crew/passenger oxygen masks and cylinders for onboard systems.
We offer these services for the following manufacturers:
Avox
B/E Aerospace
Scott
EROS/Intertechnique
Carleton
Adams Rite Aerospace
…and many more.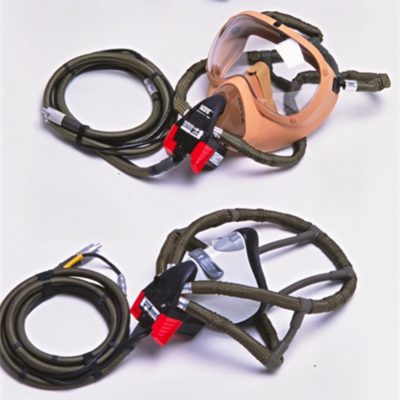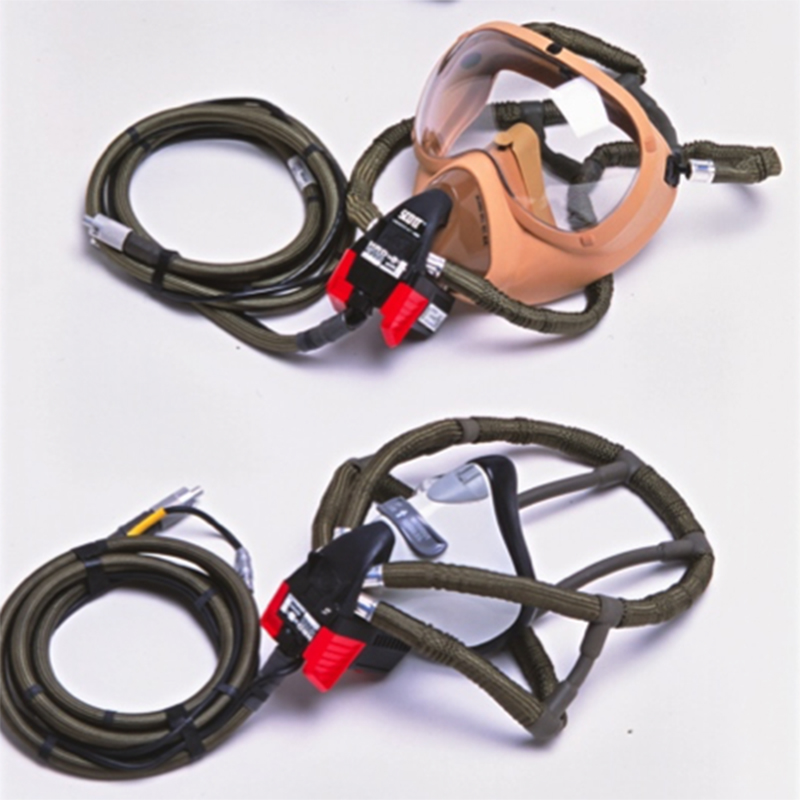 Inflatables
No matter how secure your aircraft is, it's critical to have dependable evacuation systems in case of onboard emergencies. Inflatable devices provide a safe and efficient means for passengers to escape hazardous aviation situations without enduring serious harm.
You can guarantee that your emergency inflatables function as expected with our aerospace safety equipment repair and maintenance services. Our OEM trained, skilled technicians deliver repair and overhaul services for emergency escape slides, rafts, helicopter floats and life vests.
We offer these services for the following manufacturers:
Goodrich
Air Cruisers
Zodiac
Winslow
RFD
Aero Sekur
Crew Member Emergency & Etiquette Training
Your crew members are responsible for enforcing proper safety measures on your aircraft. When you book emergency training sessions with HRD Aero Systems, we'll give your staff the instruction and hands-on practice they need to expertly navigate any emergency aviation situation.
We provide the highest standard of professional technical training to serve the needs of the flight crew through effective, innovative teachings. We offer several modules, which include emergency procedures, service etiquette and medical procedures.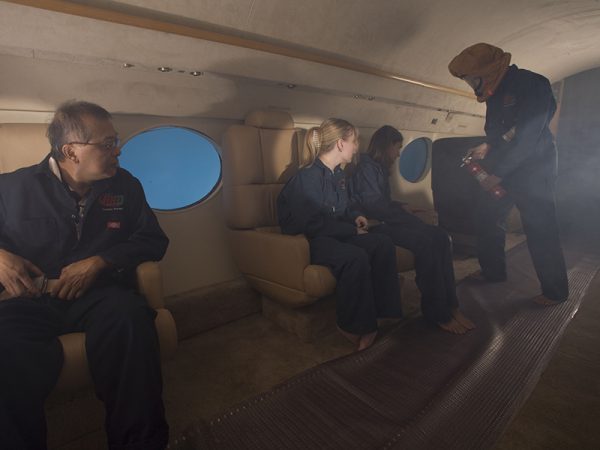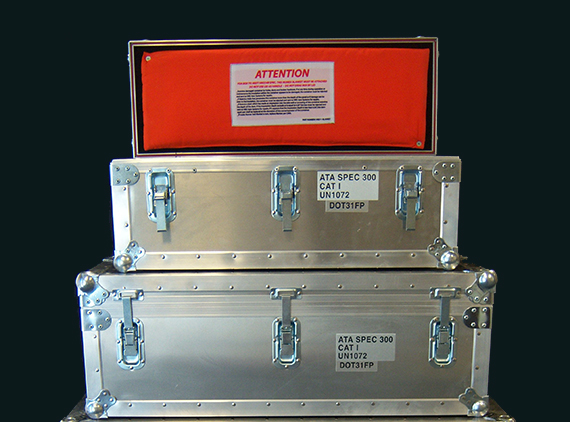 ATA Containers
You can store and transport your most valuable equipment safely and efficiently with our exclusive Air Transport Association (ATA) containers. Our high-quality HM224B compliant containers have proven to surpass the rigorous temperature testing and be more durable than other HM224B ATA products. Our ATA units are critically tested and optimized to endure high-impact aviation wear.
We offer both sales and rentals of the HM224B oxygen case.
PMA Parts
We carry numerous Parts Manufacturer Approval (PMA) parts that set the standard for quality and dependability. Each part is Federal Aviation Administration (FAA) 8130 certification, verifying that all of our parts meet FAA regulations and design standards.
HRD Aero Systems offers many PMA parts for your aircraft, including cartridges, cylinders, O-rings, discs, outlets and many more.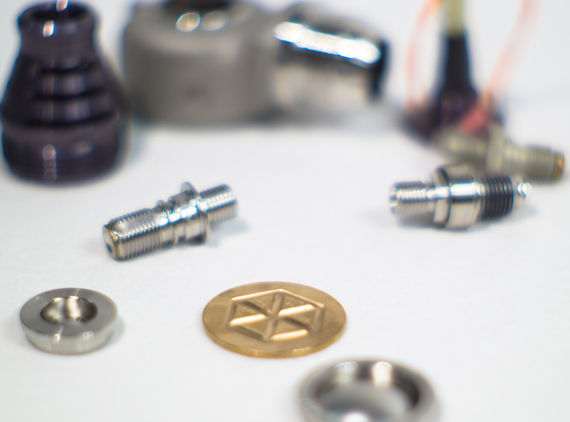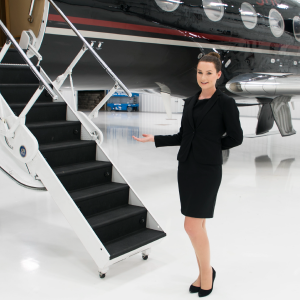 AOG Service
We understand the importance of maintaining productivity in your commercial or corporate airline. That's why we offer emergency aircraft on ground (AOG) services internationally to get your plane back in the air with minimal downtime.
If your aircraft is experiencing a major mechanical issue or if you find a product out of compliance, HRD can provide a spare or AOG repair/overhaul using our extensive network of parts and components.
Book Safety Equipment Repairs and Services at HRD Aero Systems Today
For professional aircraft component maintenance, choose HRD Aero Systems. We offer parts and services at the most affordable rates with fast turnaround times for our customers.
Contact us to learn more about our services today!