ATA/DOT approved HM224B case. a product of HRD Aero Systems, Inc.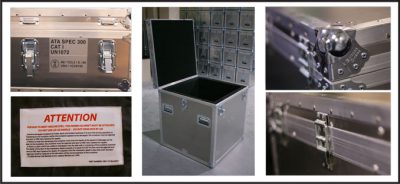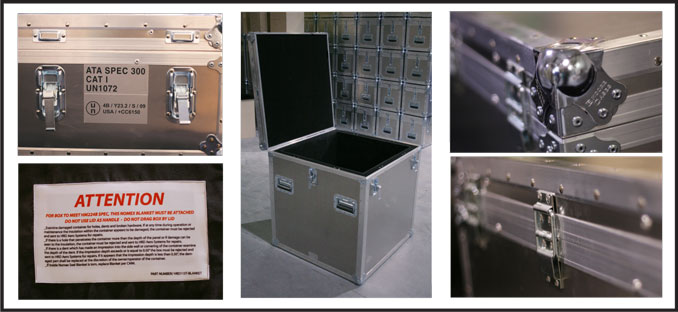 The Aer02case from HRD Aero Systems,Inc., fully meets the USDOT HM224B requirements (Effective Oct 1, 2009) requiring thermal, fire protective and ATA 300 Category I packing requirements.
Development of the HRD Aer02case is result of on-going testing with major airlines and experience of shipping oxygen units.
It's patent pending insulation produces a packing system which is stronger and more durable than any other container in use today. Through extensive design testing, every feature was critically tested in order to remove all excess weight from the container.
  787 ATA Containers!
Standard Sizes:
11 cu. ft.
50 cu. ft.
115 cu. ft.
Created and manufactured by HRD Aero Systems, Inc., one of the largest shippers of compressed aviation bottles in the world and the main supplier to the world's leading airlines.
Distribution centers in USA, Singapore and Europe Large containers for Aviation PSU/Generator available in stock.
For pricing and availability please contact us.
We have improved numerous features on all of our New ATA Containers!
Including:
– Improved Latches
– Lighter Weight
– Internally Reinforced
– Blind Rivets
and Raised Handles for easier carrying.