DEDICATED INDUSTRY LEADER FOR YOUR ORGANIZATION
HRD Aero Systems is an FAA Repair Station that has been providing world class service for over thirty-three years. Corporate flight departments, maintenance and modification facilities, OEM's, owner-flown aircraft and parts brokers have all taken advantage of HRD's "One-Stop Shopping" services. This unique concept allows us to provide quick solutions to all of your safety equipment needs.
HRD Aero Systems employs over one hundred highly trained, dedicated employees. We have offices located in Kuala Lumpur, Malaysia; Houston, Texas, and Valencia, California (corporate office). HRD has international representation to respond to any need, anywhere.
We are HRD Aero Systems, Inc., which is the industry leader and a growing company, we are F.A.A., J.A.A. and Airline approved, dedicated to the overhaul of aircraft fire extinguishers (engine, cargo, APU and portable units), oxygen equipment (cylinders and regulators), and survival equipment (slides, rafts, and floats). HRD also holds over 250 PMA sub assembly components for servicing fire extinguishers. Our 70,000 square foot facility is state of the art, allowing us to be the ultimate source in the repair and sales of your aircraft safety equipment.
HRD Aero Systems, Inc. would like the opportunity to offer our services to your company. We currently provide 48-hour to 72-hour turn-around for routine service and 24-hour turn-around for A.O.G or other unscheduled maintenance requirements you may encounter with no expediting fees! With over 3,000 spare part fire extinguishers and 1,000 oxygen bottles in stock, in OHC Zero-Time condition, we can exchange or sell these units to you outright for same day shipments in most cases. Operators are no longer at the mercy of a large corporation who will serve them at its own convenience. Rather, HRD is a small privately owned business operating with a lower overhead, which allows us to conscientiously support the budget and demanding schedule of your operation. Here at HRD we have a genuine interest in you needs. If we may be of service to your company, or if you have any further questions regarding our service, please contact us at any time. We would like to make a recommendation that HRD and your organization form a partnership to become your safety equipment provider.
TOM SALAMONE – 
PRESIDENT/CEO
Since its inception, HRD has brought a unique entrepreneurial approach to the MRO industry. When HRD opened its door in 1985, it filled a niche in the repair and overhaul of aircraft fire extinguishers, recognizing that the then current service available to aircraft operators was both expensive and plagued with long turn times. HRD brought high quality overhauls, fair pricing and added what has become the industry benchmark for turn times.
HRD's success was immediate. In two short years HRD moved its operation to a 3500 sq. foot facility – 4 times the size of its initial building. With its ever growing customer base, HRD aligned itself with another entrepreneurial company – PEMAC Aviation Supply. PEMAC was to be the only challenger to the OEM's after market support of replacement fire extinguisher components. For the first time HRD had a choice of how to fill its voracious appetite for replacement parts. Motivated to continue improving quality and turn time, not to mention an ever growing customer base, it was not long before the company found the need to again move.
In 1990 HRD moved to an 8000 sq. ft. facility. In 1993 HRD added the repair and overhaul of aircraft oxygen systems.
By 1996 HRD was on the move again and purchased a new 25,000 sq. ft. facility in Valencia, California – the largest independent facility of its kind in the world. This facility is recognized throughout the industry for its exceptional service, quality and an all important SAFETY record. 1996 also saw HRD consuming over 6000 components in support of its own overhauls and selling yet another 5000 parts to competitors, brokers and other third parties.
In 1997 HRD purchased PEMAC, consolidating its operation into our Valencia base. Rebuilding PEMAC from the ground up, HRD developed a state of the art manufacturing facility, for the first time taking real control of its own destiny. When acquired, PEMAC held PMA on 45 parts, today HRD holds PMA on over 223 components from simple seals to complete pressure vessels. To support the shear numbers, HRD produces over 13,000 PMA parts a year.
Driven by market demand, in 2002 HRD added the servicing of aircraft evacuation slides, rafts and life vests. HRD now stands alone as the only independent repair agency to offer the all inclusive repair and overhaul of aircraft fire extinguishers, oxygen bottles, valves, regulators, masks, pneumatic reservoirs, evacuation slides, rafts and life vests under one roof.
In 2005 HRD moved into a 70,000 sq ft facility in Valencia, CA. Our new facility offers more work station access, increased inventory locations and additional product availability.
HRD's remarkable growth is further illustrated by shear numbers. In 2008 HRD serviced approximately 15,000 units – today numbers are over 22,000…!
Our customer base is quite diverse, from the single owner operator to Airlines like United, Delta, American, America West, Saudia Arabian, Korean, Aerolineas Argentinas and Malaysian to name a few. The aircraft we support are equally diverse, from the "Constellation" to the "B777" and "A340".
What is not surprising is that HRD's attention to detail, quality and to safety has never been compromised by volume. Our mindset is quite clear,
"We are simply the best at what we do".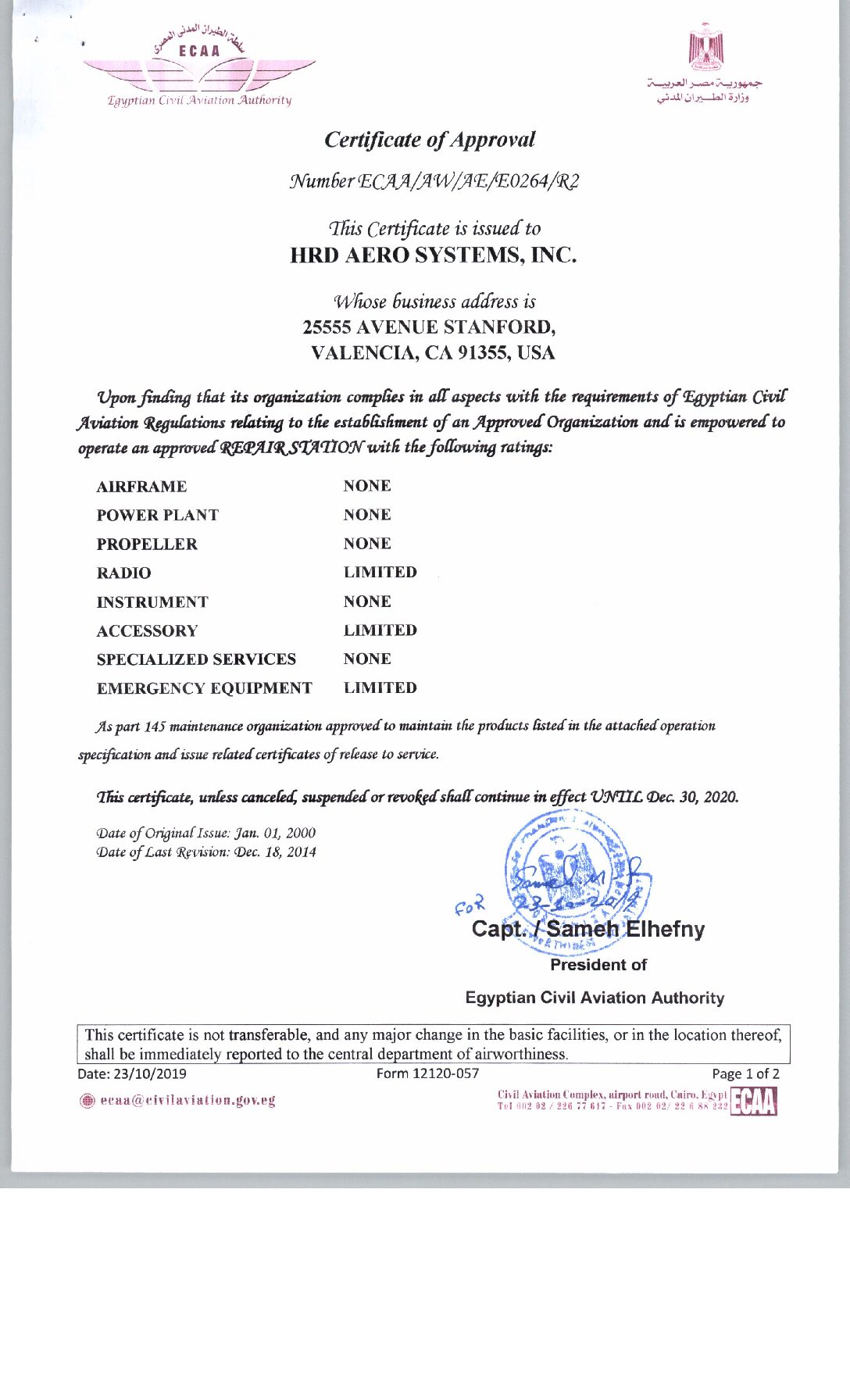 HRD is committed to ensuring our customer satisfaction by adhering to the stringent quality standards in the Aviation Manufacturing Industry. Our team of dedicated professionals works with passion to continually improve upon the products and services we provide.
AWARDS
"Best Safety Equipment Repair"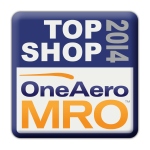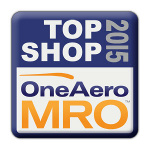 COMMUNITY
HRD provides its services to support the community in numerous ways.